A WIDOW'S WINDOW is a non-fiction memoir written by Hope Ifeyinwa Nwakwesi. It chronicles her experiences as a young widow suddenly faced with the challenge of singlehandedly raising her children after the sudden death of her husband. I liked the pun in the words 'Window' and 'Widow.' The death of a spouse makes a woman a widow and creates an opening in her life (a window) through which the world can see her pain and loneliness. She lists the five most dreadful emotions associated with widowhood as fear, pain, grief, shame, and loneliness. She uses some of these emotions to describe the change to widowhood in this quote which I found heart-rending: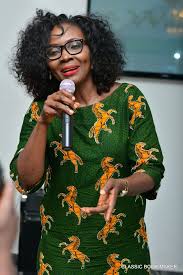 "At the news of the death of the husband, his woman's life takes a dramatic turnaround – she automatically wears a crown crafted in fear, decorated by pain, to which the world in joy colors with shame and fixing it on grief as the title is bestowed to be 'widow".
"True healing in time is all about feeding your
faith by starving your fear and refusing to
grieve no matter the pain".
Hope Ifeyinwa Nwakwesi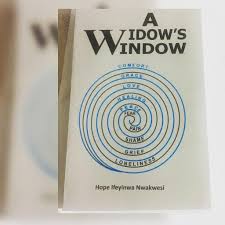 The author's personal experience makes her a suitable writer of this memoir. Readers can identify with her easily and know that her writing is borne out of her experience of similar pain, and not theory. She shares some painful scenarios she encountered as a widow and a lone parent, how she felt, and how she handled her challenges with a positive attitude. By
adding real-life excerpts of the widowhood experience of other
women, the content of the book is richer and the messages in
the book comes alive.
THE BOOK LAUNCH: A WIDOW'S WINDOW